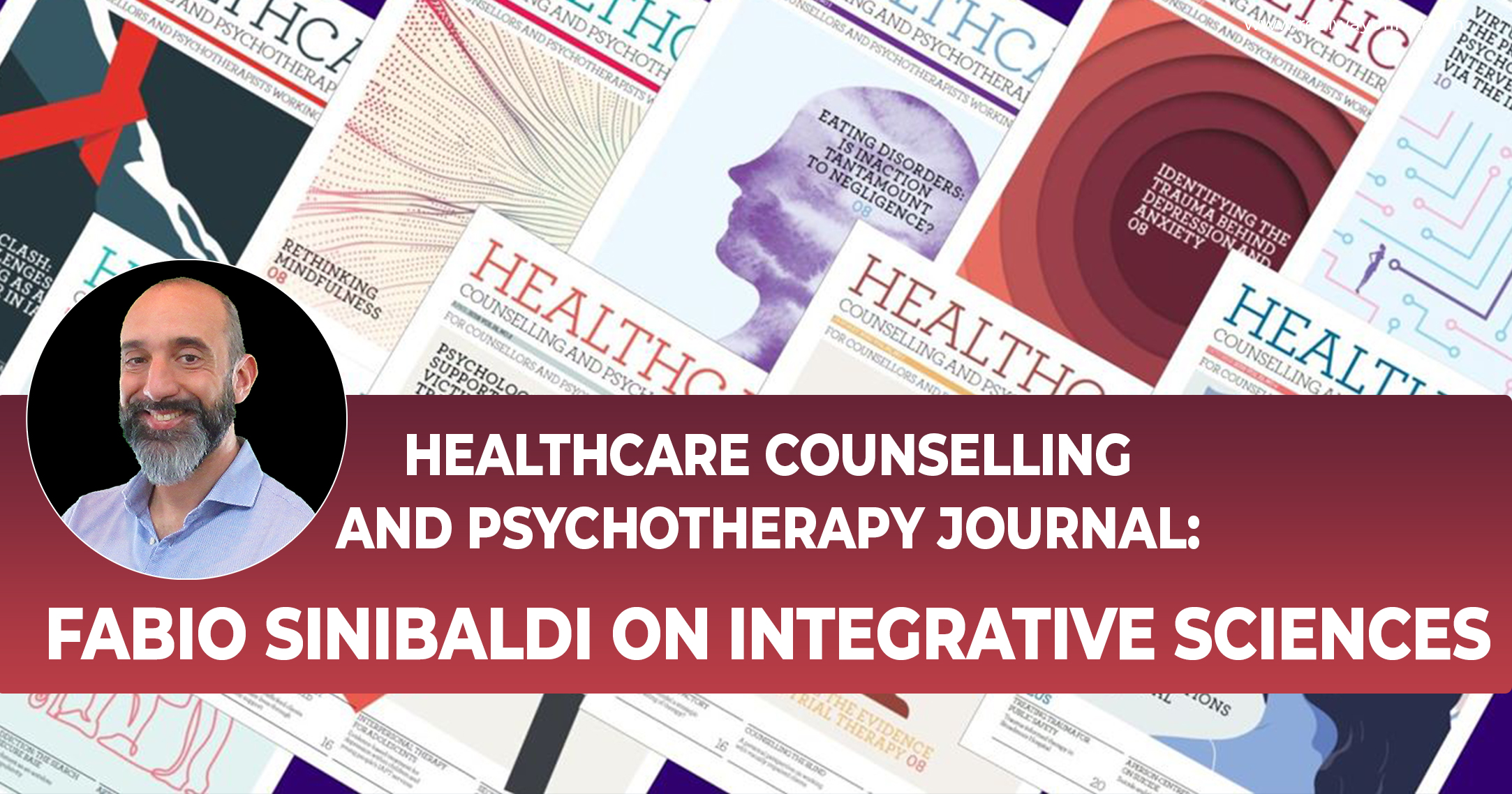 04 Feb

Healthcare Counselling and Psychotherapy Journal: Fabio Sinibaldi on Integrative Sciences

It was an honour to be asked to write an article for Healthcare Counselling and Psychotherapy Journal. HCPJ aims, as stated in their website, to keep healthcare practitioners up to date with topical and therapeutic developments in the sector, opinion and best practice, alongside relevant news, research and training.

We were pleased to present the Switch of Change model and the Integrative Sciences, both from a theoretical and practical standpoint.

The space available was 'only' 4 pages, we think the article is a fairly comprehensive presentation, even though we were unable to delve into the main themes and techniques.

You can download a free copy of the article here.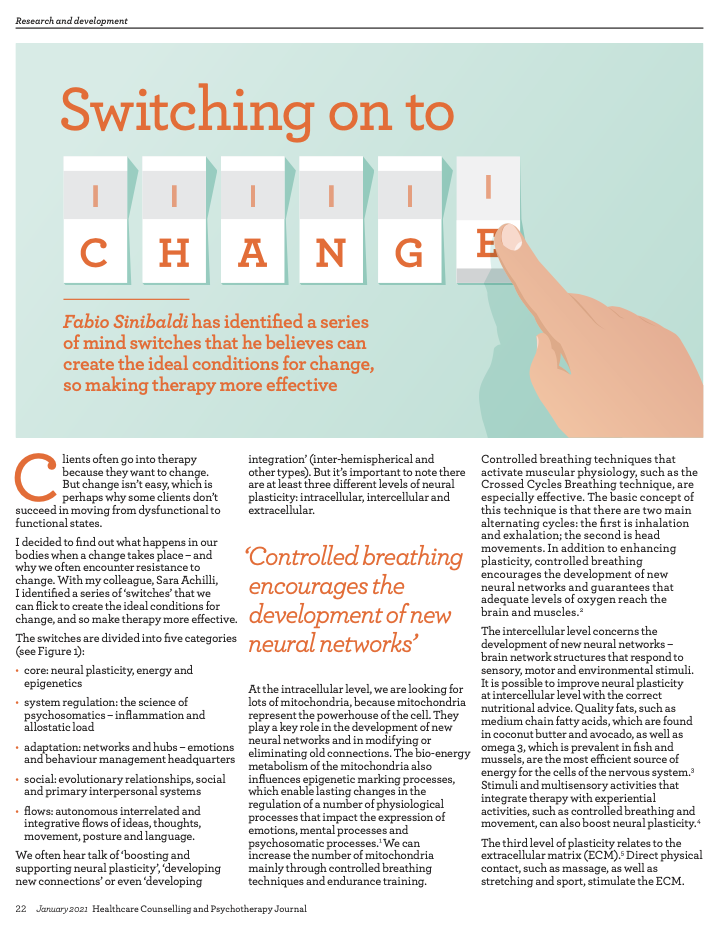 Visit at our blog for more information, articles and videos.
This article first appeared in the January 2021 issue of Healthcare, Counselling and Psychotherapy Journal, published by the British Association for Counselling and Psychotherapy. https://www.bacp.co.uk/bacp-journals/healthcare-counselling-and-psychotherapy-journal/ BACP 2020©