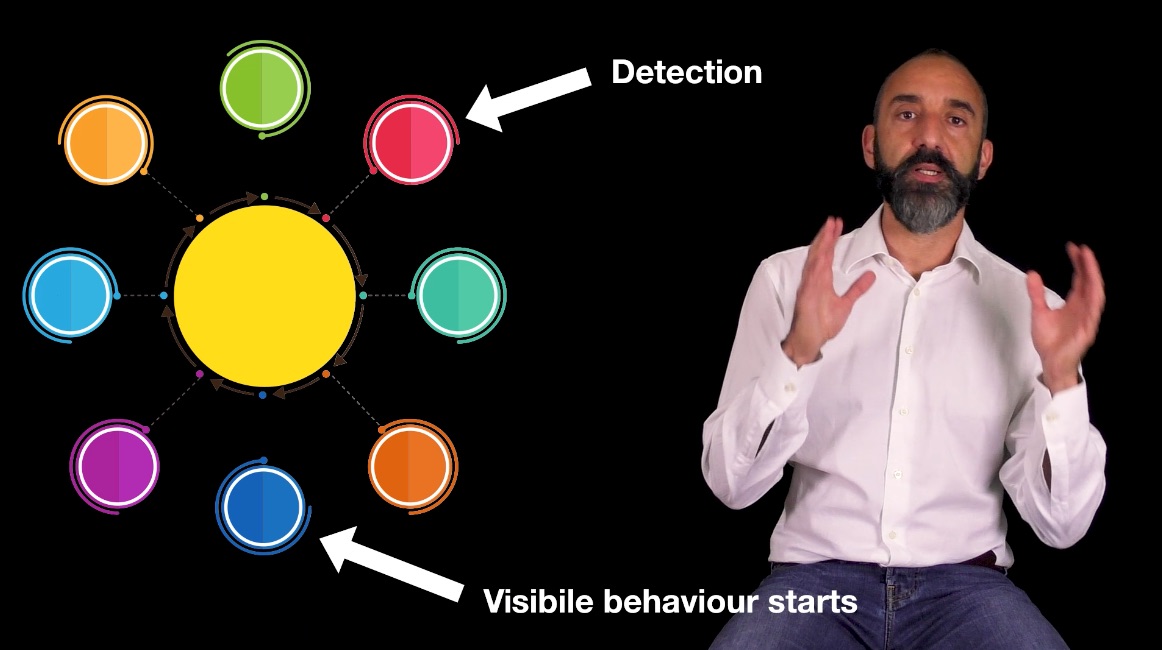 05 Jul

[6 videos] Rethinking Behavior, Emotions, Stress and Motivation from an Integrative Standpoint
In these 

6 videos

 you will find a description of the 

8 stages

 that compose the 

Integrative Functional Patterns

 System.
You will also find introductory references to pre-conditions, external and internal elements, to further analysis and to strategies for intervention.
This article provides free of charge access(just scroll down to find the videos) to Module 1 of the Integrative Functional Patterns course.
It presents the core structure of the Method and illustrates its structure and basic procedure to act on behaviours, emotions, adaptation processes, decision making and relational issues. 
In the following modules, which will be released across the next few months, you will find a more detailed analysis of each specific phase and of its processes.
VIDEO 1 – Behaviour: its origins, use and ending
VIDEO 2 – 3 Macro-Areas of Functional Patterns
VIDEO 3 – The start of everything: from detection to evaluation, 4 crucial phases
VIDEO 4 – The importance of what happens first: PREVISION and PRECONDITIONS
VIDEO 5 – Moving on to Action: from Reflexes to Full Control
VIDEO 6 – From rest to added value: adaptation, recovery and development
In the next HUB modules [> discover the HUB] on Integrative Functional Patterns [> more on this course] you will find:
Detailed analysis of

each phase, its key features and specific processes
techniques

 to restore each aspect to its physiological state

strategies to manage Flows (creative, behavioural, postural, motor, communicative flows, etc.) 
connections with other techniques and methods within the HUB for a synergistic and targeted strategy 
in-depth theoretical and scientific analysis 
frameworks and guidelines
worksheets to download and use in real-life settings

and much more!